CLICK TO ORDER $36 – 110+ page OzGoose 2016 plan from Duckworks and other Storer Boat Plans Agents for $36.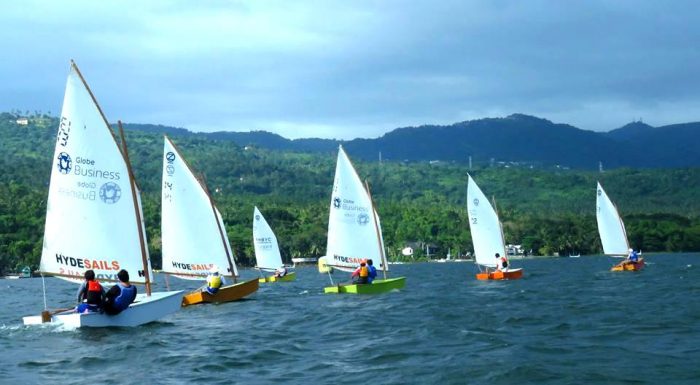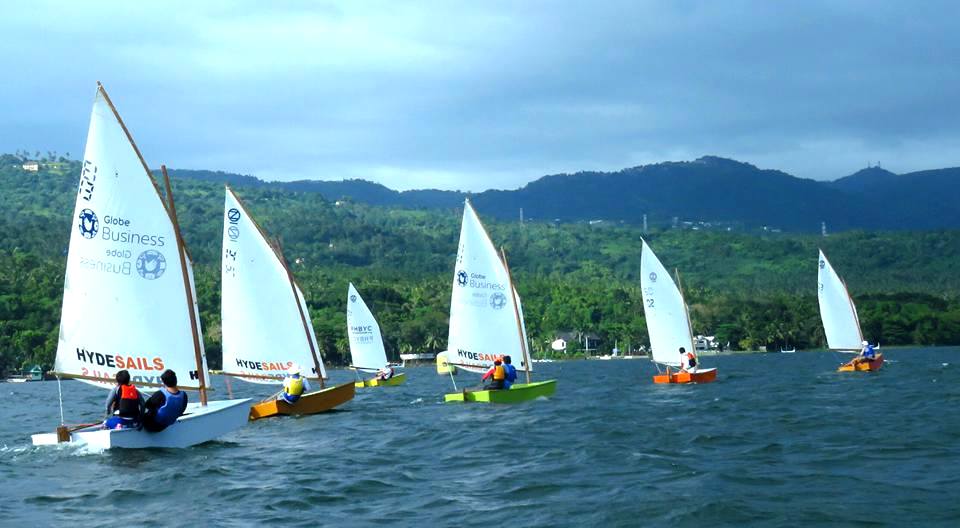 National Titles 2017 – 17 boats, 45 crew. Three years previously less than 10 of the 45 sailing participants had sailed before.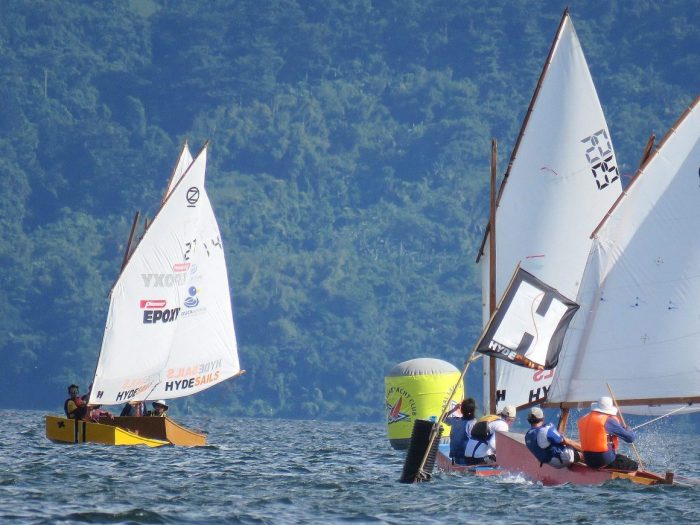 The plans covers two styles of building.
Built with timber framing – this is the cheapest option for North America and developing nations.
Built with epoxy fillets – this is the fastest building option. It is cheaper in countries where suitable timber for framing or shipping of timber is expensive (EEC, Australia, much of central Europe).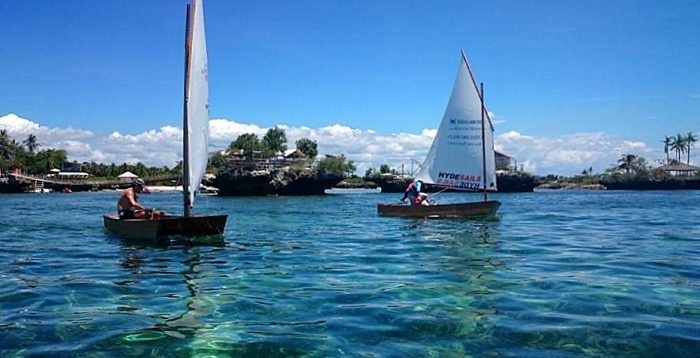 The plans are very complete and include details of every aspect of building the boat, links to rigging methods etc. They also include complete details on making a sail out of polytarp which can help reduce the budget for the boat by a few hundred dollars.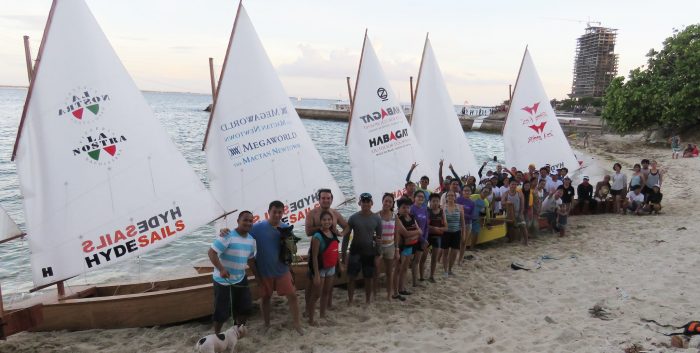 It is easy to build – it is a box with only two curved lines. Photo is another of our ten boat building projects in the Philippines. We can built 10 boats with some sponsor help for the same price as importing a single Laser sailing dinghy.
Our first Family Boatbuilding Weekend 2015 saw family and corporate groups assemble 10 Oz Geese in three days.
Preparation for the weekend took 8 people 6 days.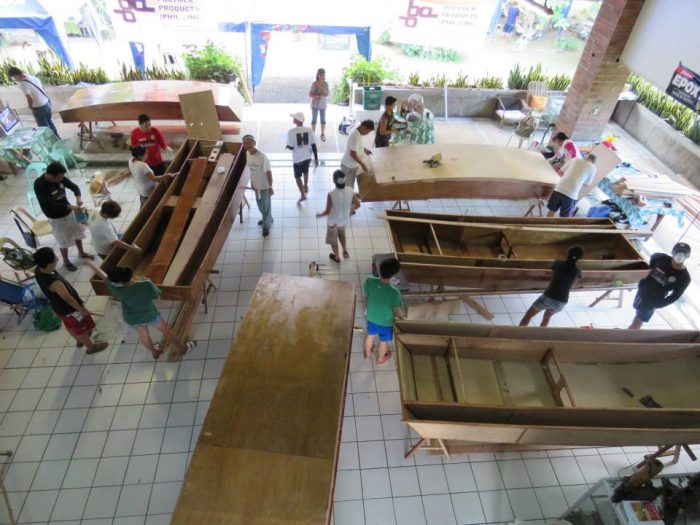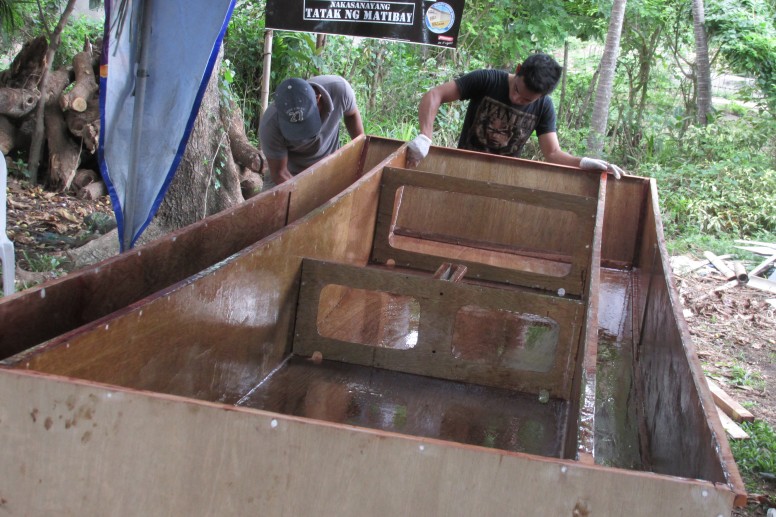 The Goose can handle all sorts of difficult conditions with ease. With one …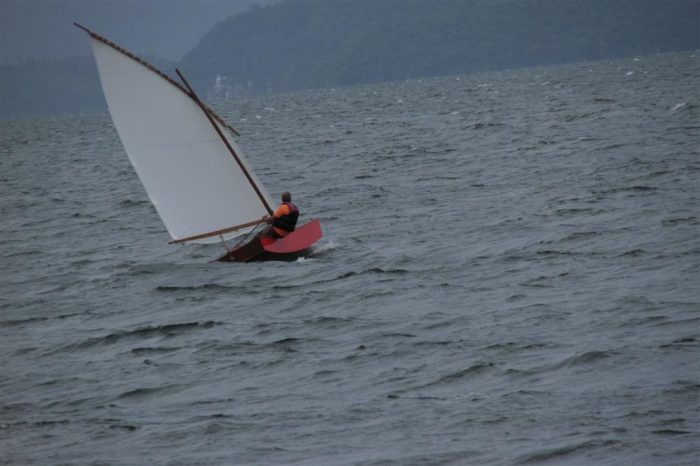 … or three aboard.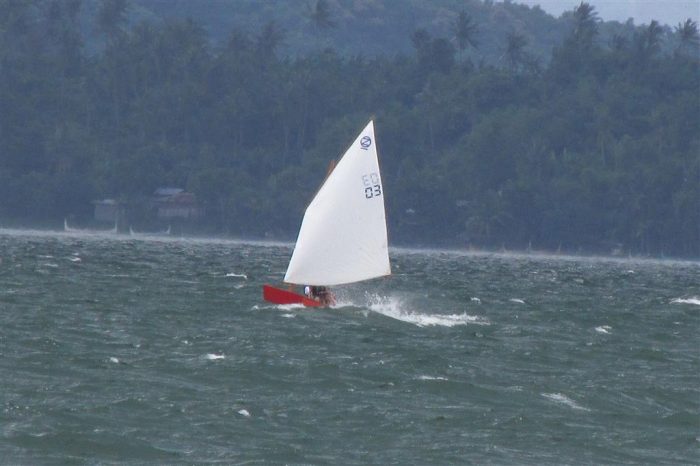 We also have our stock sails available for the goose for those who want an excellent quality sail built of conventional materials – also through Duckworks and other agents – see sail prices here.