Oz Geese made it onto prime time Philippines TV this week.
On Major Network ABS-CBN it was titled:
… and goes through the costs from storage (300peso/month – $6) through to ownership and maintenance. In the Philippines building an Oz Goose is around 40K Peso DIY (USD800) or around 85K pro built ready to put in the water.
That's 1/10 of the price of a Laser. imported through the voracious Customs Department And the goose carries two or three adults.
The show focussed on the low cost aspect and then the host tried sailing – getting the boat moving extremely well.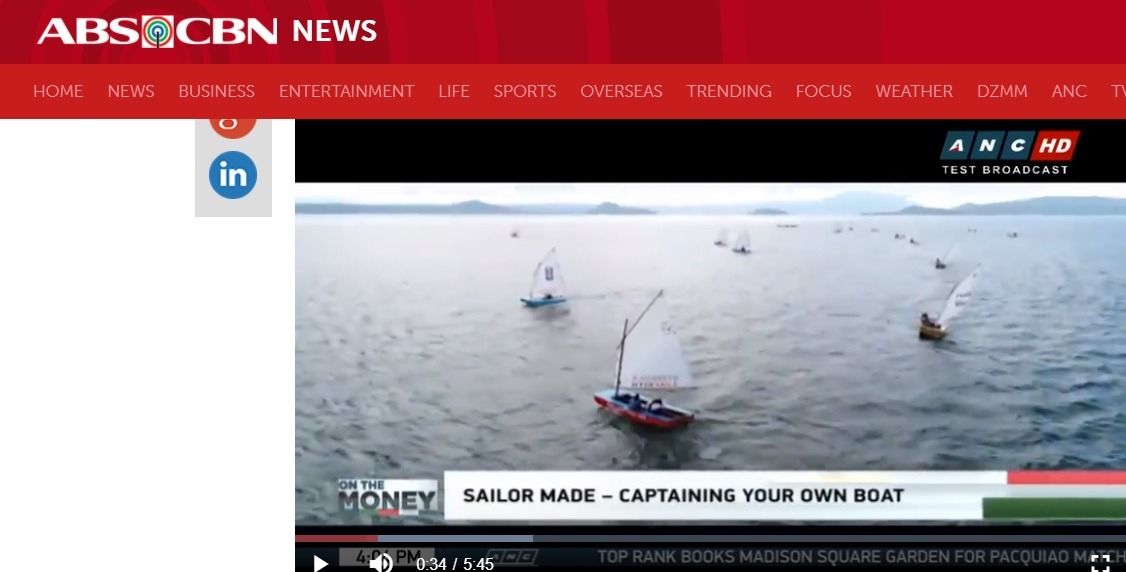 The interviewee is Peter Capotosto, the Commodore of the Taal Lake Yacht Club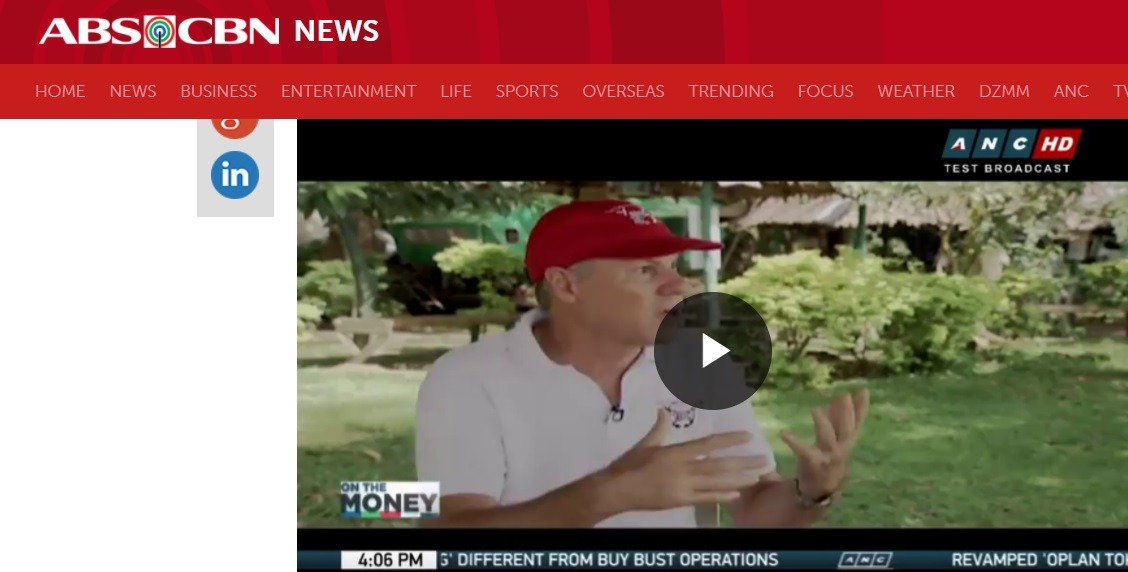 Even more interesting that Peter Capotosto is a Hobie 16 hotshot with a lifetime of racing most types of boats.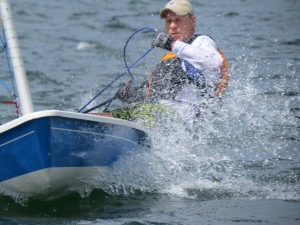 From the beginning he helped the various boats of the Philippine Home Boatbuilders Yacht Club – PHBYC.
But now the PHBYC (including me) is consolidated on the Geese he is really pushing it.
When we had the opportunity for the first National titles in October last year he pushed the National Sailing Association to sanction it as an official event.
So the Oz Goose is an official class now.
He was so excited about the Nationals working out well with a really short setup time (we had less than 2 weeks when a slot opened
Peter provided the race management and we found the boats skippers and crews) that he requested the next 10 boat build happen at his Taal Lake Yacht Club in Feb.
He  also joined us for the National Titles (below) – He won over the 8 races, with me just behind him chasing all the way.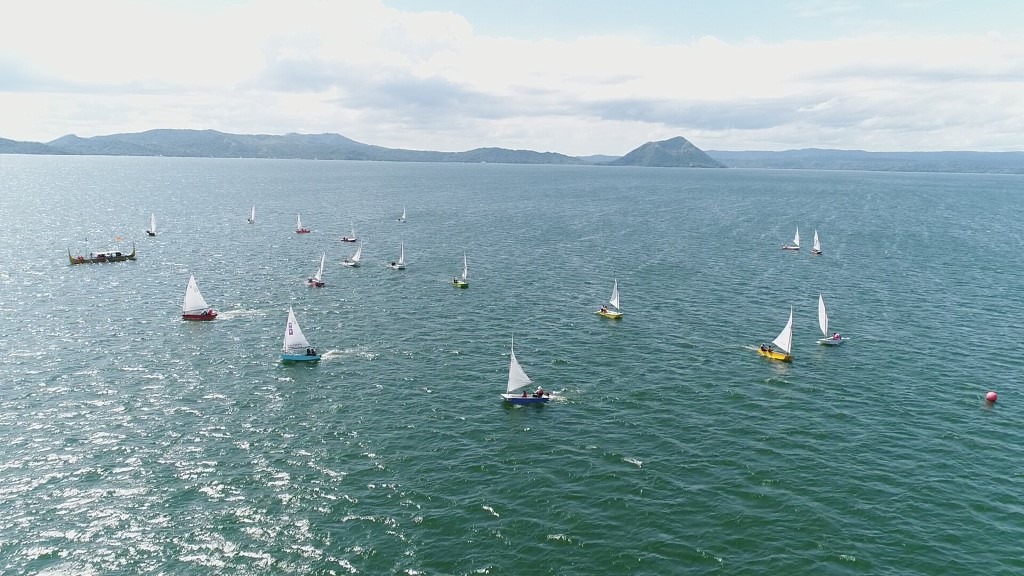 That will be 20 boats on racks which means he/we can run serious events like school and collegiate sailing … a potential which we can soon work toward.
That's all on the sailing development side.
To be noted that PHBYC runs recreational events too – camping, trips, fun sailing events and more. Racing is there to teach people to sail very well quickly.
But there is much much more to sailing and boating! One of our lake and river trips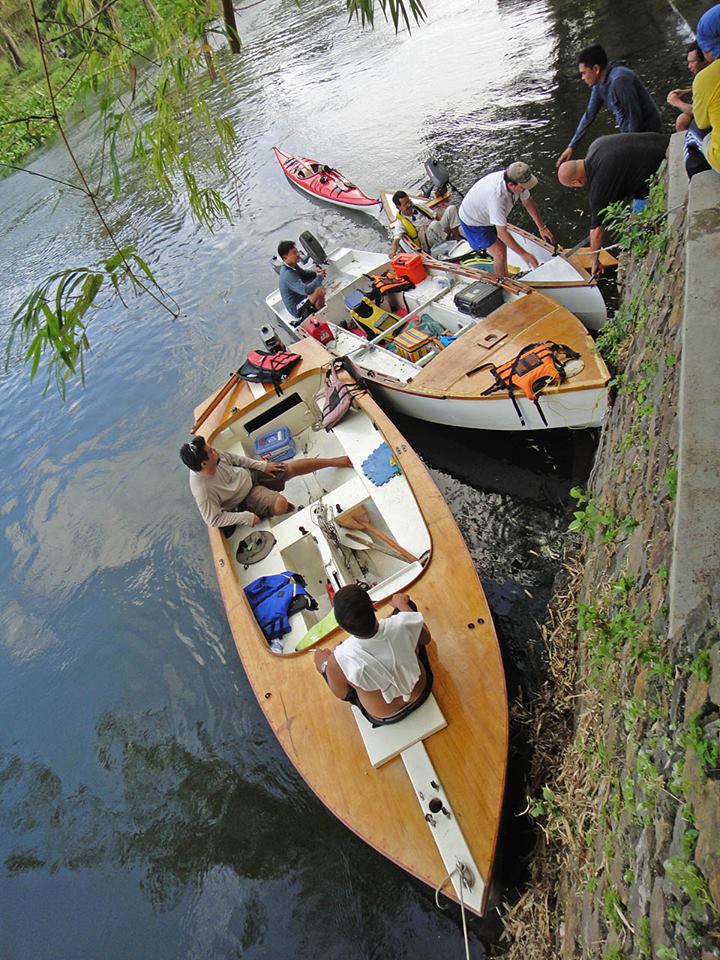 And our group boatbuilding of course!!!